Moderator: Professors
First Year Student

Posts: 7
Joined: January 30th, 2016, 8:12 pm
Gender: Female
Pottermore Username: J.K. Rowling
Name: Millicent
House: Ravenclaw
Length: 12 1/2
Wood: Hawthorne
Core: Dragon Heartstring
Flexibility: Slightly Springy
Yes you may use the above information.
---
First Year Student

Posts: 12
Joined: October 22nd, 2015, 10:33 pm
Gender: Male
DraconisSeeker wrote:I have bought from (and can recommend) both

http://www.alivans.com/

where I bought a Redwood wand and

http://www.wizardwands.net/

where I bought a costume made "Ash/Unicorn Seekers" wand. I like both because the use real would and they do make costume wands.
Alivans! That was it!
Wizard Wands is really cool, too, but it looks like cypress wood is not a wood they use, sadly...
---
First Year Student

Posts: 2
Joined: March 14th, 2016, 7:52 am
Gender: Male
Name: Jhonny
House: Gryffindor
Length: 12 1/4"
Wood: Sycamore wood
Core: Phoenix feather
Flexibility: Surprisingly Swishy
Can I use your information?: Yes
---
First Year Student

Posts: 10
Joined: June 13th, 2016, 1:32 am
Gender: Female
Name: Amanda
House: Slytherin
Length: 12 3/4 inches
Wood: Hazel
Core: Dragon heartstring
Reasonably supple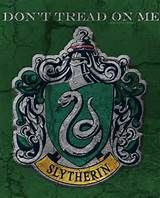 ---
First Year Student

Posts: 1
Joined: July 6th, 2016, 1:52 am
Gender: Male
Pottermore Username: Jordan
Name: Pyriz
House: Ravenclaw
Length: 11"
Wood: Cedar
Core: Phoenix feather
Flexibility: Brittle
---
First Year Student

Posts: 26
Joined: July 7th, 2016, 5:30 am
Gender: Male
Pottermore Username: dave cook
Location: Oz
Name: superSAIYANdave
House: Hufflepuff
Length: 10 3/4"
Wood: English Oak Wood
Core: Unicorn Hair
Flexibility: Surprisingly Swishy
---
First Year Student

Posts: 4
Joined: June 30th, 2016, 2:05 pm
Gender: Female
Name: Sonja
House: Slytherin
Length: 12 1/2"
Wood: Elm
Core: Dragon heartstring
Flexibility: Hard flexibility
---
First Year Student

Posts: 36
Joined: August 17th, 2016, 10:09 am
Gender: Female
Pottermore Username: Steernbeere
Hazelwood, Phonex feather, 12 3/4 inches, unbending flexibility ,
---
First Year Student

Posts: 1
Joined: August 19th, 2016, 2:28 am
Gender: Male
Pottermore Username: SuperFly
Name:SuperFly
House: Gryffindor
Length: 10 3/4
Wood: Elder
Core: Phoenix feather
Flexibility: hard
Can I use your information?: yes
---
First Year Student

Posts: 17
Joined: March 4th, 2016, 4:16 pm
Gender: Female
Pottermore Username: Elisabella
Name: Elisabella
House: Slytherin
Length: 13"
Wood: Vine
Core: Phoenix feather
Flexibility: Hard
---
---
Who is online
Users browsing this forum: No registered users and 1 guest