Moderator: Professors
---
Sixth Year Student

Posts: 794
Joined: January 31st, 2014, 4:59 pm
Gender: Male
Pottermore Username: LumosSun28350
Location: Belfast, N.Ireland
Contact:
Still time to enter? (I had to figure how to roll a d12 first)
"Three things in human life are important: the first is to be kind; the second is to be kind; and the third is to be kind."
Henry James
---
Wizard/Witch

Posts: 1581
Joined: May 30th, 2012, 1:58 pm
Gender: Female
Pottermore Username: AshDust224
Location: Studying in the library
Contact:
River has asked me to update this as the group stage is now over, quarter finals are this weekend and he is off playing with horses all weekend.
The teams left in it are...
England - Dani
The Netherlands - Tim
Sweden - Rook

Norway - Wolf

Spain - Ash
Denmark - Bren

Switzerland - Heart

Iceland

Italy - River

Austria - Jag

Belgium

Scotland - Thes
Wolf, Heart, River and Thes are all out.
The quarter finals draw...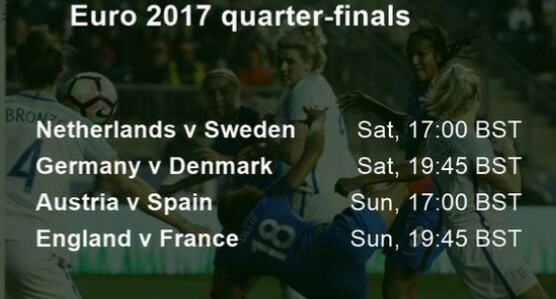 ---
---
Who is online
Users browsing this forum: No registered users and 1 guest